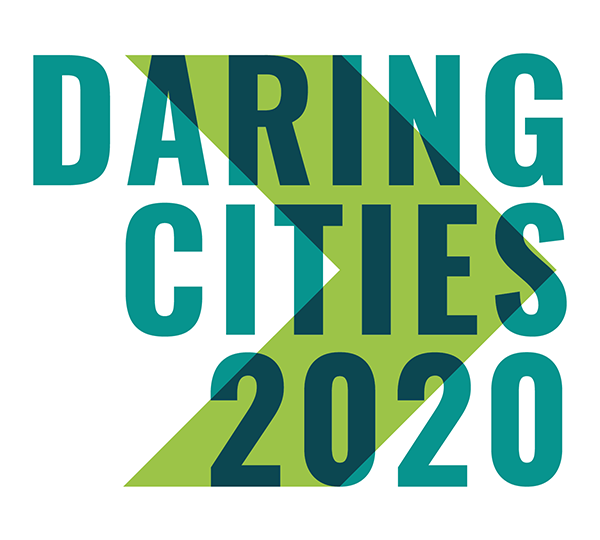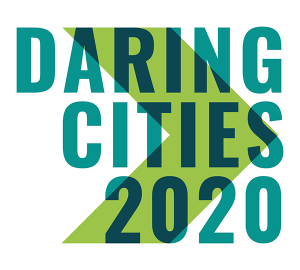 The Daring Cities 2020 global virtual forum will run from October 7-28. Daring Cities is a three-week event comprising of high level and visionary speakers, a series of informative workshops and personal networking opportunities in a variety of virtual formats to accommodate different topics, time zones, internet bandwidth limits, and languages. The event will help to set the course to COP26, Daring Cities 2021 and beyond.
The climate emergency is happening right now, in our cities, towns and regions around the world. Our global leaders are struggling to address this urgent crisis. But the daring actions of local leaders are spreading around the globe.
Created by ICLEI and the Federal City of Bonn, Daring Cities is a virtual, action-oriented forum to recognize and empower courageous urban leaders – including mayors and other decision-makers, technical staff, researchers, private sector representatives, and community organizers – to disrupt business-as-usual and shift towards business-as-possible. Daring Cities showcases and catalyzes exemplary local climate action to tackle the climate emergency, including ambitious resilience-building and climate mitigation efforts.
READ MORE AND REGISTER TO ATTEND THE VIRTUAL EVENT, October 7-28