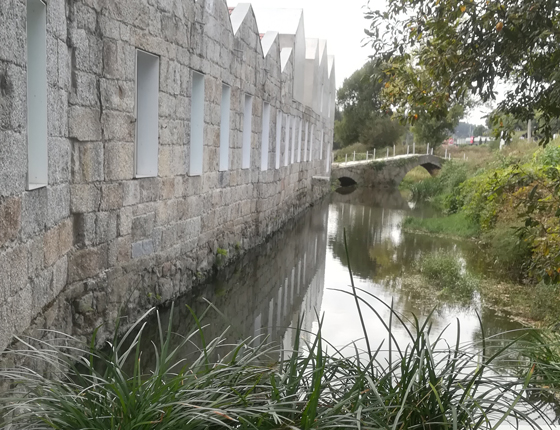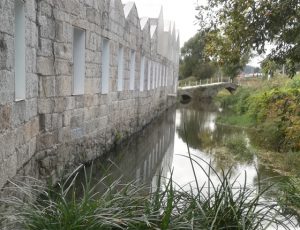 After our morning visit to Vila Nova de Gaia, we traveled to the Laboratório Da Paisagem in Guimarães for the official launch of the Footprint and biocapacity analysis for the municipality. The event was opened by Dr. Sofia Ferreira, local councilor for the environment of Guimarães, and was attended by about 25 people from the municipality, local NGOs, and the media. Dr. Ferreira welcomed the project and its results and reminded the audience this is the second time the municipality has calculated its Ecological Footprint (the first calculation was done in support of Guimarães' candidature to the European Green Capital 2020 competition). She also expressed her excitement in the local personal Footprint Calculator for the municipality, to be completed in the next phase of the project.
Paulo Magalhães, city Footprinting project coordinator at ZERO, and Alessandro Galli, Global Footprint Network's director of the Mediterranean program, presented the project goals and phases and emphasized the importance of cities as powerful actors for sustainability.
The Ecological Footprint and biocapacity results for the municipality of Guimarães for the year 2016 were presented by Sara Moreno Pires, professor at the University of Aveiro:
The Ecological Footprint is 3.66 global hectares (gha) per person, 7% lower than the national average.
Similar to the municipalities whose results have been presented thus far, food represents the largest share of Guimarães' Ecological Footprint (29%) followed by the transportation sector (21%).
The food Footprint is largely due to the residents' demand for seafood and meat products. Referring to a recent study, Pires indicated Portugal has the highest fish consumption in the EU (61.5 kg per person) in a year. Building on these findings, Pires stressed the importance of reconsidering dietary choices at home, schools, and in public.
At 0.19 global hectares (gha) per person, Guimarães' biocapacity is one of the lowest among the six municipalities involved in the study (85% lower than the national average value of 1.28 gha per person).
Guimarães' Overshoot Day is June 13.
We were honored to have Dr. Domingos Bragança, Mayor of the municipality of Guimarães, close the meeting. He emphasized the municipality's commitment to protect the environment and highlighteds the importance of alternative transportation systems and other innovative policies such as in the field of sustainable agriculture.
For the complete list of public events on the six-day road tour of the Ecological Footprint of the Portuguese Municipalities Project, please click here.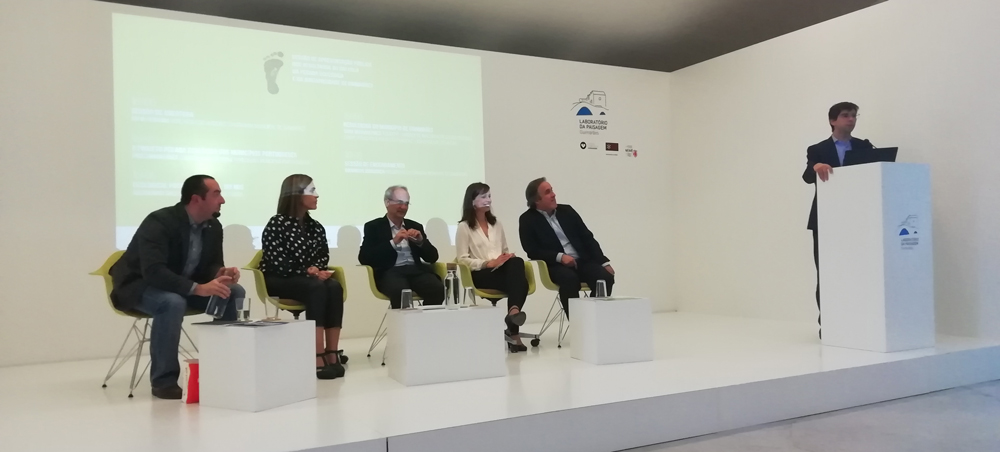 Media articles in Portuguese:
Guimarães Digital — Consumo alimentar e mobilidade são as principais causas da Pegada Ecológica de Guimarães