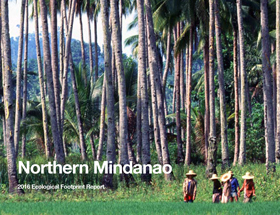 Global Footprint Network collaborated with the Philippine government and the Agence Française de Developpement (AFD) to undertake a study of the Northern Mindanao/Bukidnon river basin region to understand the benefits of integrating Ecological Footprint and biocapacity frameworks into climate resilient land use and local development planning.
The third phase of a multi-year project, the Northern Mindanao Ecological Footprint Report presents a baseline analysis of Ecological Footprint and biocapacity to inform future policies in the region by identifying critical ecological pressures and drivers. The report also provides data, analysis, and information to policymakers to strengthen sustainability regulation efforts and guide effective development efforts.
Specifically, the report takes a deeper look at the Footprint outcomes of AFD's "Reviving Ecosystems Nature and Agriculture by Implementing Sustainable Solutions And Community Empowerment" (RENAISSANCE) Project. The RENAISSANCE Project sets ambitious goals related to such issues as agricultural production and agribusiness to ensure the long-term social and economic viability of Northern Mindanao.
The report also makes policy recommendations for local agencies and relevant land use and climate change action plans, which were summarized and distributed to key decision makers in the Bukidnon Province.
Results
Since 1970, the Philippines per person Ecological Footprint has risen only slightly, while at the same time the country has made steady gains in its Human Development Index score. While the Human Development Index shows that the average resident has achieved higher levels of development, the Philippines Gini coefficient—an indicator of income disparity—is the highest of counties in Southeast Asia. Average measures of development may not reflect segments of the population that do not have access to resources required to meet basic needs such as food, shelter, health, and sanitation.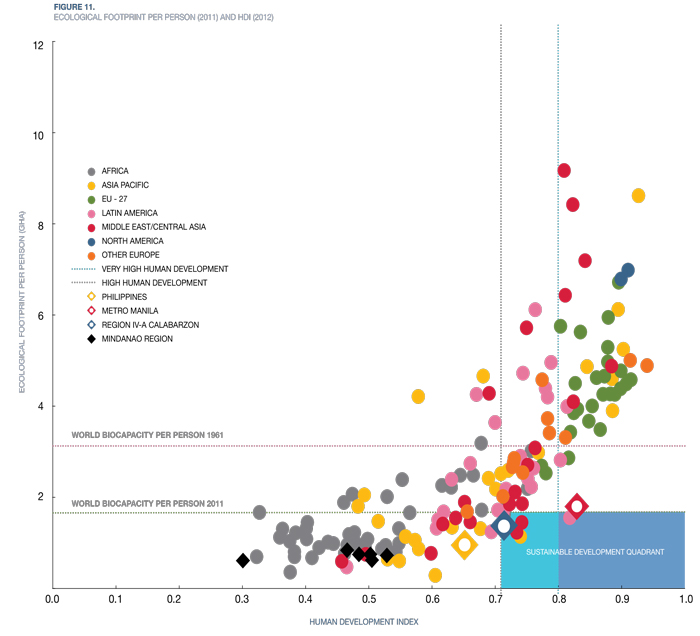 Cropland area in Bukidnon has expanded by almost 30%, resulting in a 17% increase in cropland biocapacity since 2000, but forest land biocapacity has been steadily decreasing, revealing the impact of land conversion.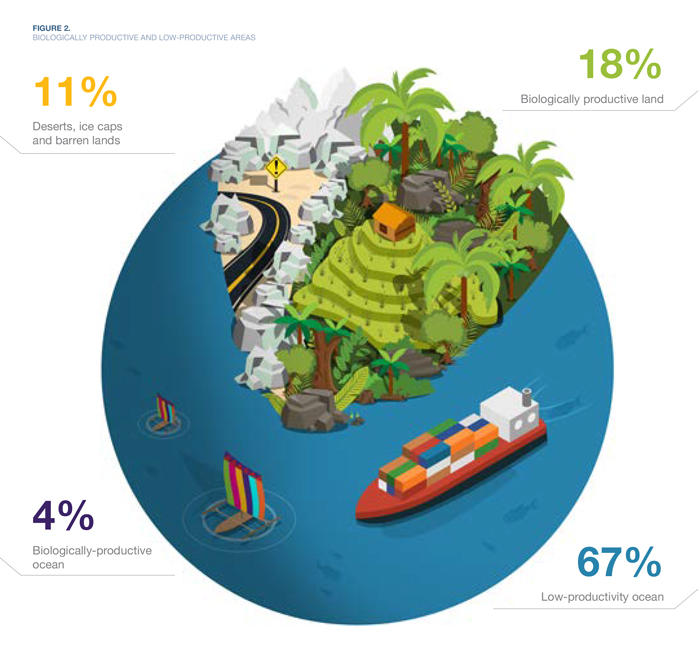 Additional Resources
Philippines 2013 Ecological Footprint Report: Restoring Balance in Laguna Lake Region
Ecological Footprint of the Philippines Report: A Measure for Resilience